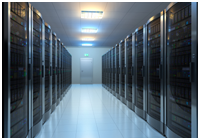 Software Page
This page has downloads of the freeware I've written.
So why donate?
Yes, its freeware which means you can download these programs and run them without nag screens, having to register, enter serial numbers and all that bother. It just works. I've been writing software for longer than most of you have been breathing and have made a living at it. There are NO hidden features, adverts, spyware, malware.
If you don't like my software just delete it and move on. BUT if it is useful, show your appreciation with a donation for what you think its worth. Do that and I'll continue developing and publishing freeware which you might find even more useful.
I don't want any feedback, suggestions or complaints - just your money.